SILVERSEA CRUISES
It started here... Helen was Vice President, Marketing and Kim Creative Director of the in-house advertising and design team. The brand's strategic course was being set with the launch of two ships – Silver Shadow and Silver Whisper. In addition to claiming the rank #1 Ultra-luxury Cruise Line, the in-house marketing and creative team also secured top awards for creativity and effectiveness including Platinum and Gold HSMAI awards. A number of experiential "firsts" were also conceived of and launched by the team including Personalized Voyages (first ever flexible cruise itineraries), Airport Ease program, Venetian Value Club and Silversea Wine & Culinary Series cruises, among many other experiences.
brand development / advertising + marketing communications / product development + programs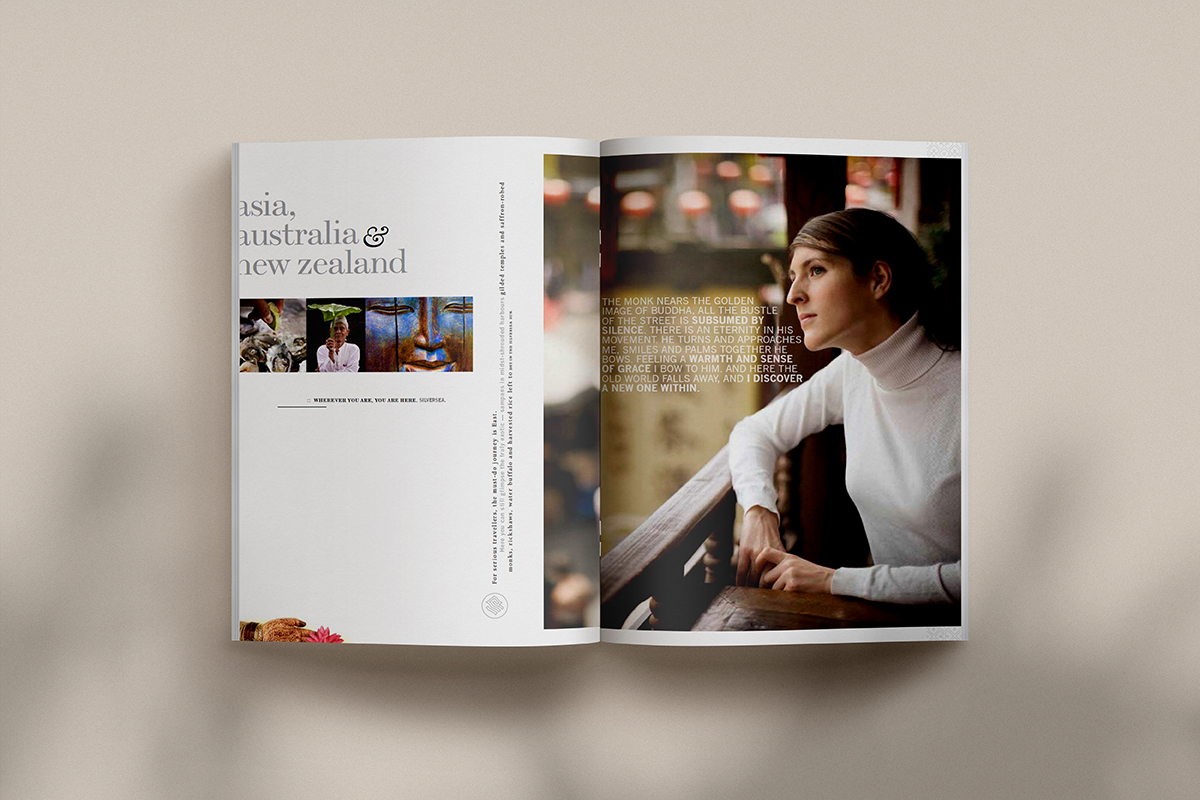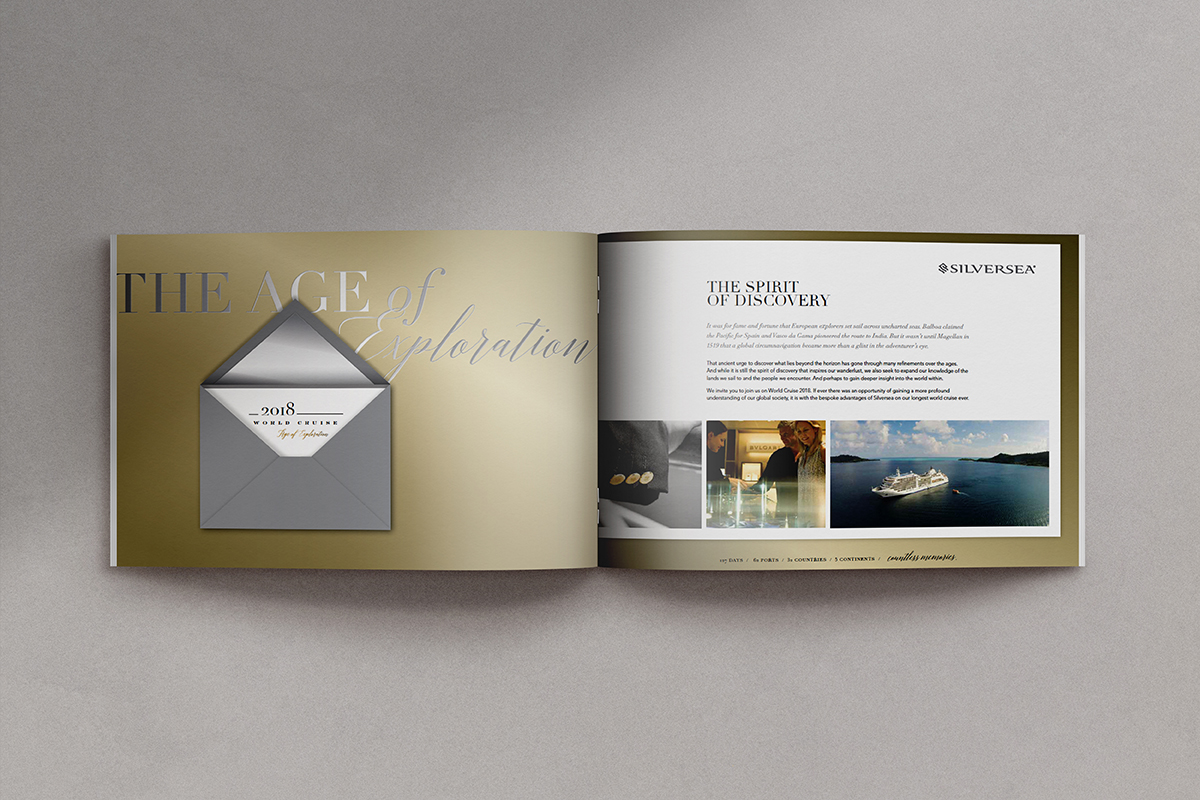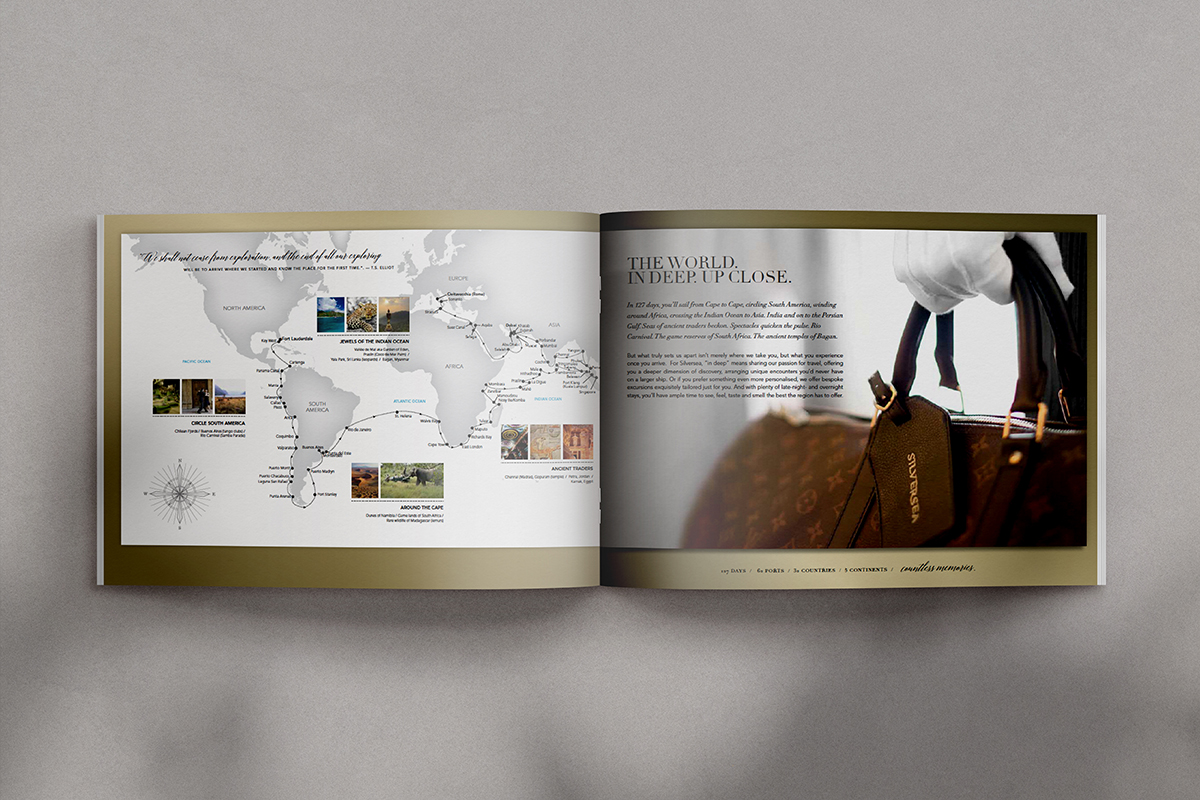 THE WORLD OF RESIDENSEA
Among other cruise experience "firsts" was the program development and launch of The World of ResidenSea – the first and only private residential community-at-sea.
product positioning + launch / advertising campaign / brochure + collateral / photoshoot